ESTOA's best recommend activities to do in Uganda
Mountain Gorilla Trekking
Number one on our list of things to do in Uganda is gorilla trekking. If you're looking for adventure, you can't get any better than this! Get up close and personal with mountain gorillas in the Bwindi Impenetrable National Park.
Only a handful of people get to spend time with wild mountain gorillas in their natural habit, because there are roughly only 720 left on the planet.
Gorilla trekking is therefore both a fascinating and truly unique experience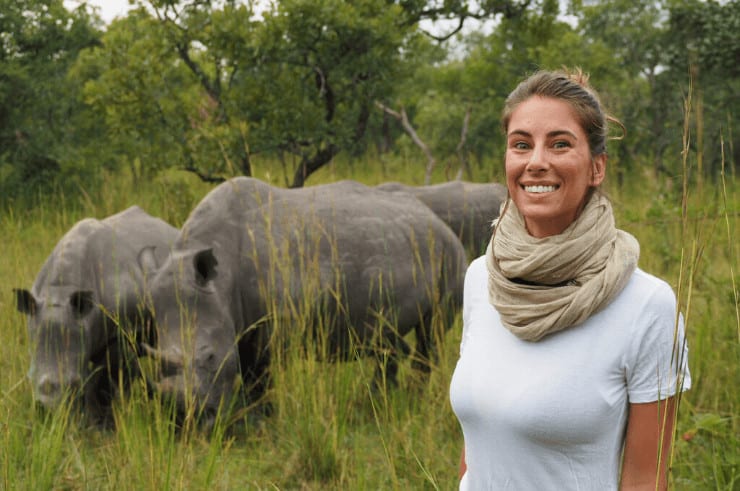 You won't spot rhinos in Uganda's national parks. But the good news is that there are several white rhinos living happily in the expansive Ziwa Rhino Sanctuary.
The sanctuary was started in 2005 by the rhino reintroduction project, and profits from visitors go towards the breeding programme and their eventual release into the wild! These endangered, magnificent creatures are free to move around on 7,000 ha of land.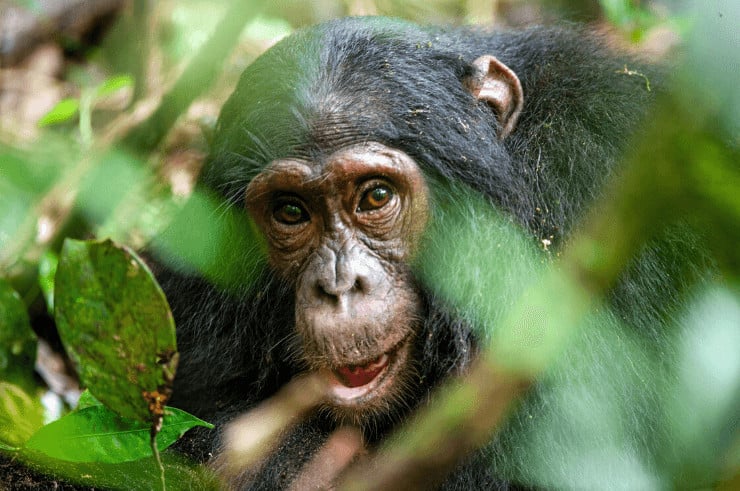 Trek to see Kibale Forest's chimpanzees
It's not only the gorillas that attract animal-lovers to Uganda. Chimpanzee trekking is also a fascinating experience and one you won't forget in a hurry! On a chimp tracking excursion, you go on a guided hike to through beautiful Kibale Forest to find a troop. Once you find them, you spend about an hour with them, observing them eating, grooming, playing and maybe even swinging from one tree to another if you're lucky!
Murchison Falls became one of Uganda's first national parks in 1952. It's the largest national park in Uganda and one of the best destinations for those interested in the country's wildlife. Today, you can expect to see elephants, crocodiles, endangered giraffes (more on these below), leopards, hartebeests, oribis, Uganda kobs, buffalos, hippos, antelopes and waterbucks. That's a long list! The park is also home to 460 species of birds, including the shoebill stork.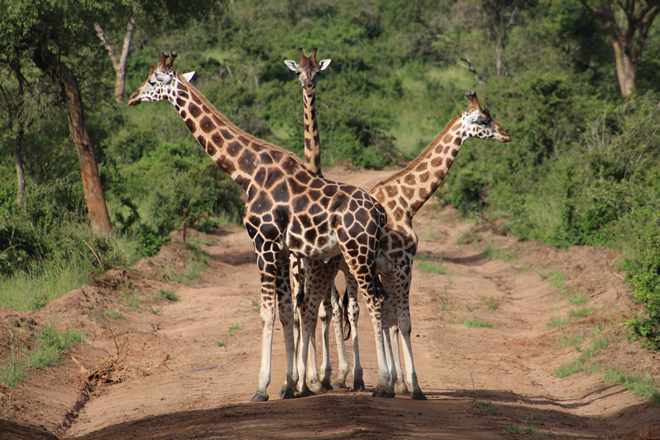 Meet Rothschild's giraffes
Rothschild's giraffes comprise one of the smallest populations of giraffes in the world.
Murchison Falls National Park is home to the largest population of Rothschild's giraffes. Rothschild's giraffes are actually one of the tallest giraffes, able to grow to almost 6 m tall!
It's estimated that there are only around 1,600 of them left in the wild. It's IUCN status is "near threatened". These giraffes can be found in just Kenya and Uganda.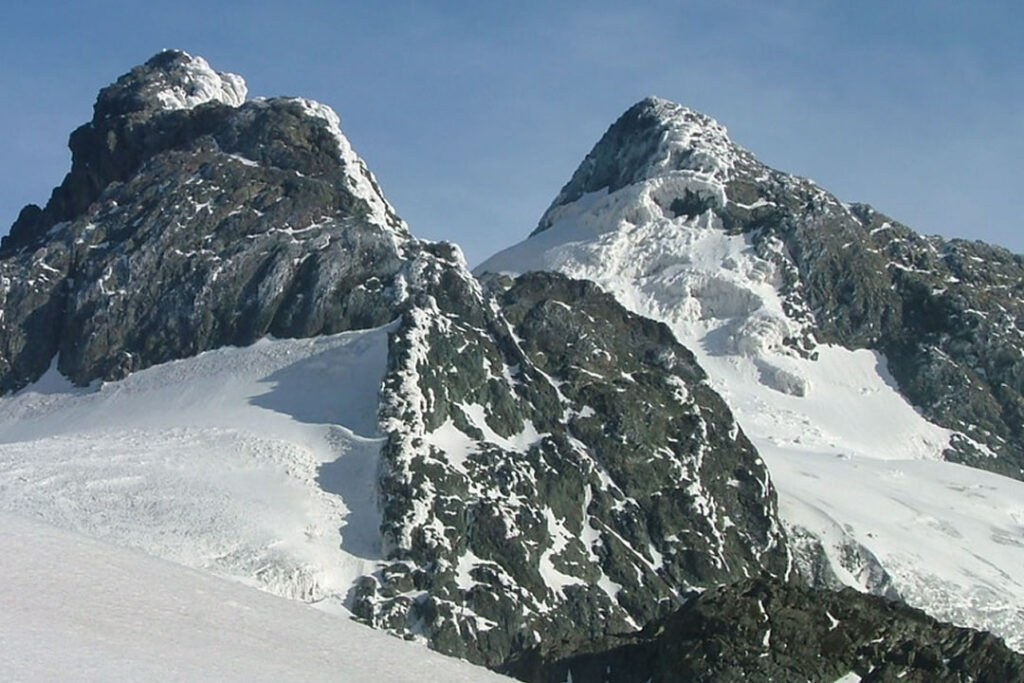 Hike in the Rwenzori Mountains
A UNESCO World Heritage Site in western Uganda, the Rwenzori Mountains are a hiker's paradise. You can embark on short day hikes or tackle more challenging, multiday treks. Mountaineers can have a go at Africa's fourth highest peak: Mt Ngaliema (5,109 m)!
The vegetation in the misty heights of the mountains is unusual and exotic, and the trails are quiet as the range is very remote and little-known. It's an incredibly beautiful corner of the country that's a must-see for anyone who loves the drama of mountains!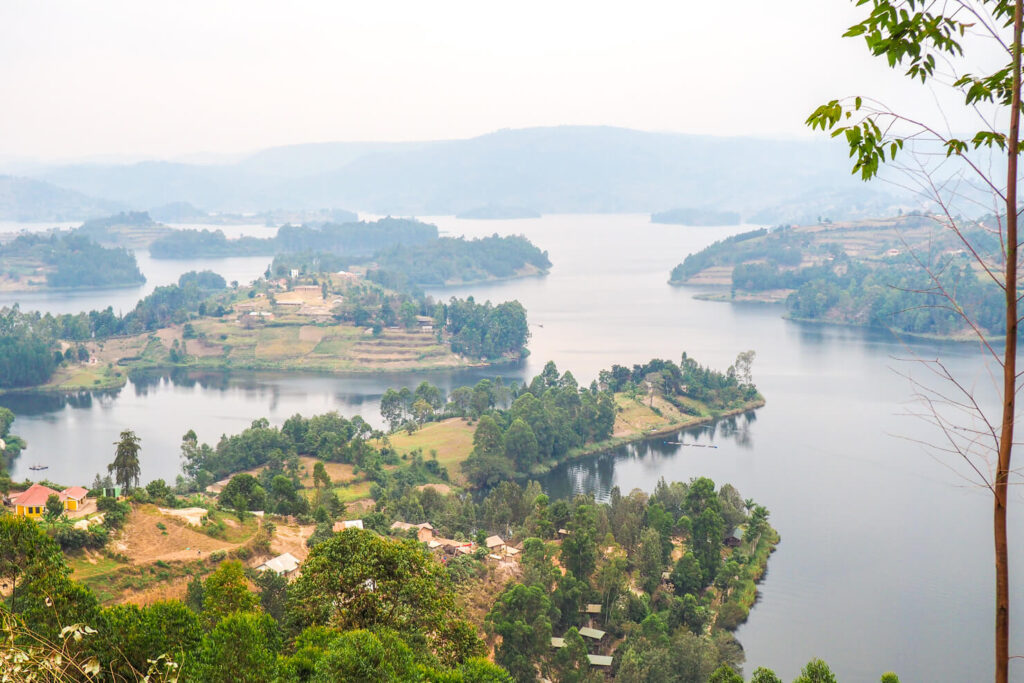 Hike and Canoe Around Lake Bunyoni
Lake Bunyoni is literally a dream. Imagine a tranquil and beautiful lake, surrounded by green hills, dotted with islands and filled with beautiful birds. That's Lake Bunyoni.
The lake lies just south of Bwindi Impenetrable National Park and is a great place to rest before your climb or recover after it!
Lake Bunyoni means 'place of little birds' so it's great for bird watching, as well as boat trips on the lake, local interactions and hiking. The views are pretty spectacular wherever you go, but get yourself to an elevated position for the best ones and
Strike a Pose at the Equator
Another of Uganda's famous attractions is the equator. It's nothing more than a couple of signposts, some shops and restaurants, but it's a good photo stop nonetheless.
There's usually somebody around who can show you how the water swirls one way in the north and the opposite way in the south!