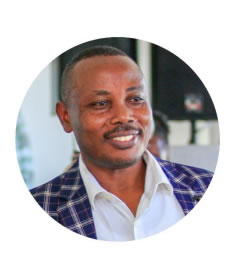 Executive Board Member & Founder member
 A Nature Conservationist and a Travel Enthusiast, Benedict  Ntale is a Graduate of both, Travel Consultancy and Mass Communication/Journalism. He Joined the tourism sector as a fresh Graduate in August 2002 and has since never looked back.
Ben is the Team Leader at the tour company Ape Treks Ltd.  Additionally, he has played an active role in the structures and  marketing of the tourism industry while being a Board Member  at Association of Uganda's Tour Operators.
Currently Ben is Board Member on the Association for Conservation of Bugoma Forest (ACBF) and a Tourism Representative on the IGEN-EA (Inclusive Green Economy – East Africa) Coalition.